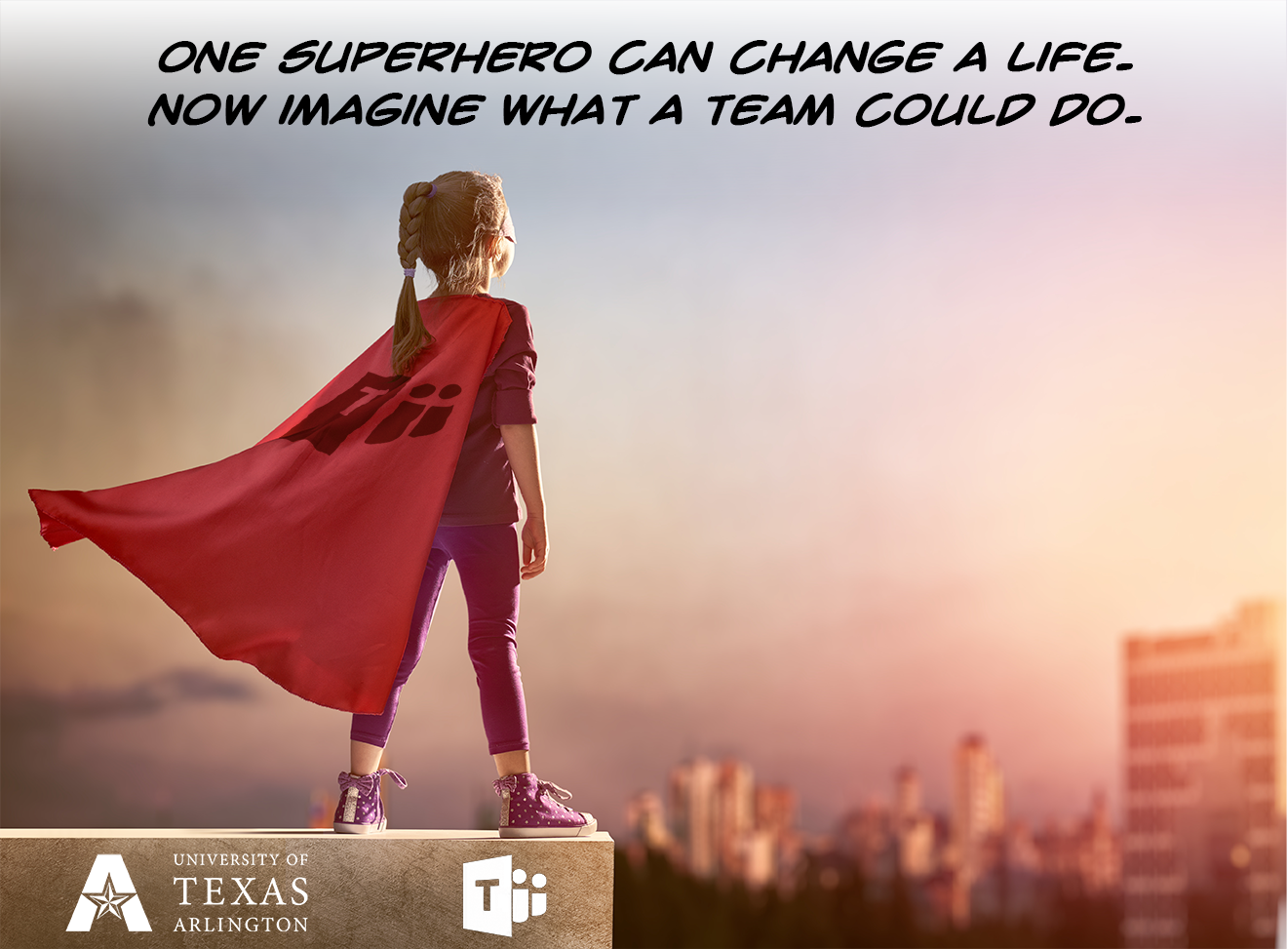 Knowledge Base Articles
Related Links
Microsoft Teams
  Microsoft Teams is available to all employees and students at The University of Texas at Arlington.

  Microsoft Teams is a communication and collaboration tool that allows you to easily connect with co-workers, students, and external partners via desktop and mobile applications. Teams can be accessed online or from an installed app on computers and mobile devices using your UTA login credentials.
Question: Do you have to have Teams installed or be a part of the university to use it with others.
Answer: You do not have to have a UTA Teams account or even have Teams installed to use many of its features.  This means that it is very useful for working with colleagues and instituations that are not a part of the University of Texas at Arlington.
You can use Microsoft Teams to do the following:
Collaborate with Individuals and groups

Conduct virtual meetings

Share files

Create classroom teams and channels

Run live broadcast productions

Teleconference like Zoom, CenturyLink, etc.

and more
For more information, please go to the OIT Knowledge Base or use the links located on this article.